Full Remote Learning Through November 4
Aprendizaje remoto completo hasta el 4 de noviembre
Best & Brightest
Mejor y más brillante

Full Remote Learning Through November 4
Aprendizaje remoto completo hasta el 4 de noviembre

Middle School Virtual Promotion Ceremonies
Las Ceremonias de Promoción Virtual de las Escuelas Intermedias

Summer meal distribution begins May 26
La distribución de comidas de Verano comenzará 26 de Mayo
August 20
No School - Institute Day
No hay clases - Día del instituto
August 21
No School - Institute Day
No hay clases - Día del instituto
August 24
First Day for Students
Primer día para los estudiantes
September 7
No School - Labor Day - District Closed
No hay classes - Día del trabajo - Distrito Cerrado
September 18
Half Day for Students (All Remote Learning) - School Improvement
Medio Día de Asistencia estudiantil - Mejoramiento escolar
October 12
No School - Columbus Day - District Closed
No hay clases - Día en conmemoración a Cristóbal Colón - Distrito Cerrado
October 23
Start of Second Quarter
Inicio de Segundo Trimestre
October 29
Half Day for Students - Parent Teacher Conferences
Medio Día de Asistencia estudiantil - Conferencias de Padres
October 30
No School - Parent Teacher Conferences
No hay clases - Conferencias de Padres
November 3
No School - Election Day
No hay clases - Día de elección
November 11
No School - Veterans Day - District Closed
No hay clases - Día de los Veteranos - Distrito Cerrado
November 18
Half Day for Students (All Remote Learning) - School Improvement
Medio Día de Asistencia estudiantil - Mejoramiento escolar
November 25
No School - Thankgiving Break - District Closed
No hay clases - Vacaciones de Acción de Gracias - Distrito Cerrado
November 26
No School - Thankgiving Break - District Closed
No hay clases - Vacaciones de Acción de Gracias - Distrito Cerrado
November 27
No School - Thankgiving Break - District Closed
No hay clases - Vacaciones de Acción de Gracias - Distrito Cerrado
December 18
Half Day for Students (All Remote Learning) - School Improvement
Medio Día de Asistencia estudiantil - Mejoramiento escolar
December 21
No School - Winter Break
No hay clases - Vacaciones de invierno
December 22
No School - Winter Break
No hay clases - Vacaciones de invierno
December 23
No School - Winter Break
No hay clases - Vacaciones de invierno
Letter from Principal Taveras Crump
Welcome District 131 Parents, Students and Staff,
My name is Taveras J. Crump and I am the Principal of the East Aurora Extension Campus. Although I am beginning my second year as a member of the District #131 staff, I am a proud graduate of East Aurora High School! The start of the 2018-2019 academic year will mark the beginning of my 17th year as an educator.
Carta del Director Taveras Crump
¡Les damos la bienvenida a los padres, estudiantes y personal al Distrito 131!
Mi nombre es Taveras J. Crump y soy el director de Extension Campus del Este de Aurora. Aunque estoy por iniciar mi segundo año como miembro del personal del Distrito 131, ¡soy un graduando orgulloso de la Escuela Preparatoria del Este de Aurora! El inicio del año académico 2018-2019 marcará el inicio de mi 17mo año como educador.
East Aurora Extension Updates
Alrededor de East Aurora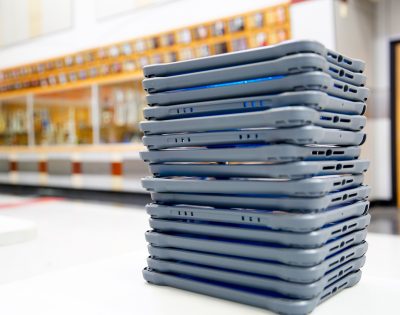 July 23, 2020
Middle, high school iPad device collection
Escuela Intermedia, Secundaria, Recoger los iPads.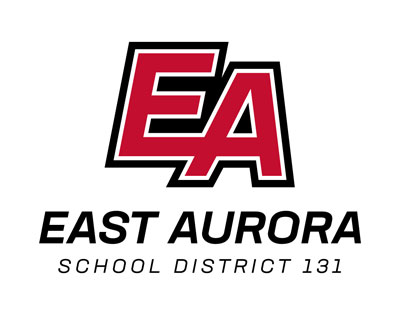 July 7, 2020
Google Training For Parents
Entrenamiento de Google para padres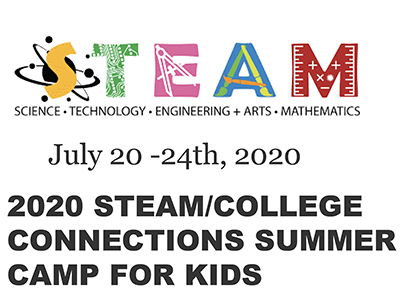 July 5, 2020
STEAM College Connections Camp for Kids
Campamento de Conexiones Universitarias (STEAM) para Niños: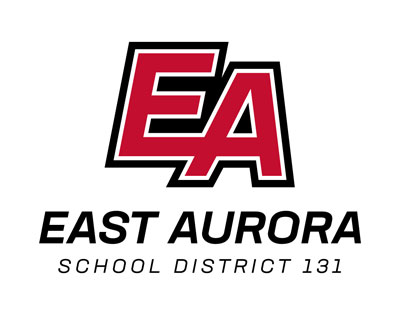 July 2, 2020
A Letter from Superintendent Dr. Jennifer Norrell
Una carta de la superintendente Dra. Jennifer Norrell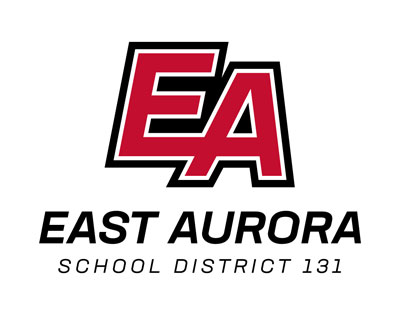 June 16, 2020
District 131 administrator appointments approved at Board of Education meeting
Nombramientos de administrador del Distrito 131 aprobados, en la reunión de la Junta de Educación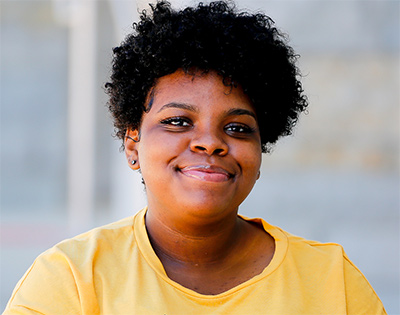 June 11, 2020
Tomcats shine at Upstate Eight Literary Festival competition
Los Tomcats brillaron en la competencia del Festival Literario Upstate Eight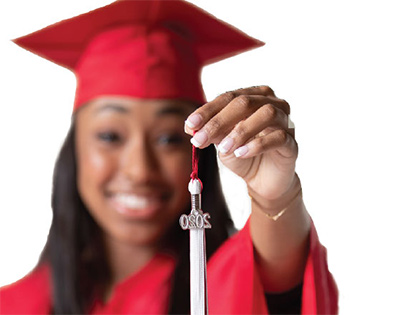 June 10, 2020
Virtual Graduation Ceremony July 23
Ceremonia de graduación virtual 23 de Julio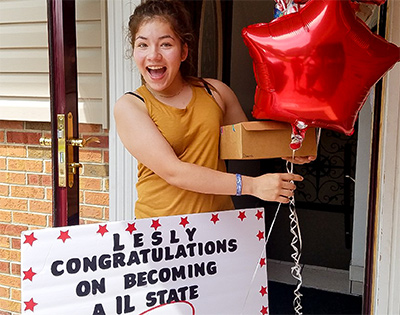 June 8, 2020
Mendoza elected to FCCLA state officer team
Mendoza, elegida para el equipo de funcionarios estatales, de FCCLA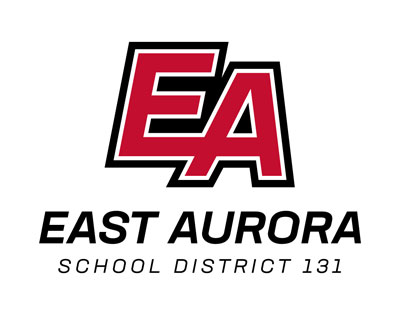 June 3, 2020
A Message from Superintendent Dr. Jennifer Norrell
Un mensaje de la superintendente Dra. Jennifer Norrell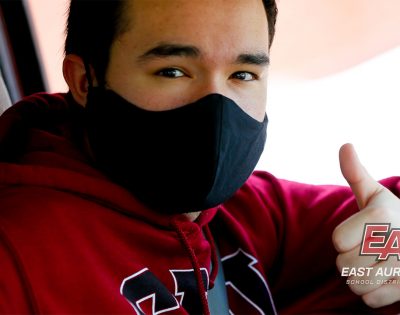 May 29, 2020
A Celebratory Cap and Gown Pick-Up
A Celebratory Cap and Gown Pick-Up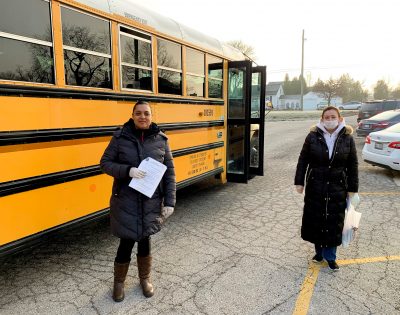 May 28, 2020
District distributes 197,173 student meals through May 22
El distrito distribuyó 197,173 comidas para estudiantes, hasta el 22 de Mayo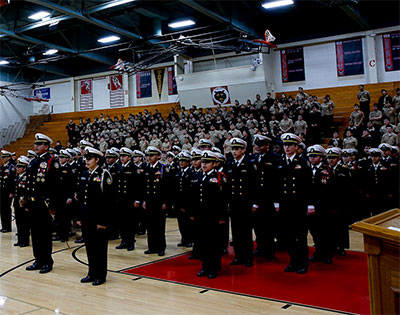 May 27, 2020
NJROTC earns Distinguished Unit with Academic Honors in 2020
NJROTC earns Distinguished Unit with Academic Honors in 2020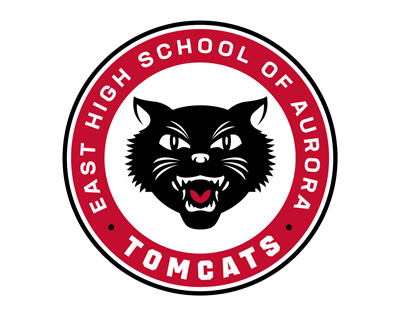 May 26, 2020
East High School to celebrate Class of 2020 with virtual graduation
East High School celebrará la clase del 2020 con una graduación virtual
Happening at East Aurora Extension
Mira que pasa en la Extension