Best & Brightest
Mejor y más brillante

COVID-19 Vaccine Opportunities
Oportunidades para la vacuna COVID-19

Summer Sports Academies June 16-July 22
Academias deportivas de verano 16 de junio a 22 de julio
Summer Meal Distribution Begins June 14
Distribución de la comida de verano comienza14 de junio
August 23
Institute Day
Día del instituto
August 24
Institute Day
Día del instituto
August 25
First Day for Students
Primer día para los estudiantes
September 6
No School - Labor Day - District Closed
No hay classes – Día del trabajo – Distrito Cerrado
September 17
Half Day for Students - School Improvement
Medio día de asistencia estudiantil - Mejoramiento escolar
October 11
No School - Columbus Day - District Closed
Día en conmemoración a Cristóbal Colón - Distrito Cerrado
October 27
Start of Second Quarter
Inicio de Segundo Trimestre
October 28
No School - Parent Teacher Conferences
No hay clases - Conferencias de Padres
October 29
No School - Parent Teacher Conferences
No hay clases - Conferencias de Padres
November 11
No School - Veterans Day - District Closed
No hay clases - Día de los Veteranos - Distrito Cerrado
November 17
Half Day for Students - School Improvement
Medio día de asistencia estudiantil - Mejoramiento escolar
November 24
No School - Thanksgiving Break
No hay clases - Vacaciones de Acción de Gracias
November 25
No School - Thanksgiving Break
No hay clases - Vacaciones de Acción de Gracias
November 26
No School - Thanksgiving Break
No hay clases - Vacaciones de Acción de Gracias
December 17
Half Day for Students - School Improvement
Medio día de asistencia estudiantil - Mejoramiento escolar
December 23
No School -Winter Break
No hay clases - Vacaciones de invierno
December 24
No School -Winter Break
No hay clases - Vacaciones de invierno
December 25
No School -Winter Break
No hay clases - Vacaciones de invierno
December 26
No School -Winter Break
No hay clases - Vacaciones de invierno
Letter from Principal Taveras Crump
Welcome District 131 Parents, Students and Staff,
My name is Taveras J. Crump and I am the proud Principal of the East Aurora Extension Campus. I am beginning my fourth year as a member of the District 131 staff and I am also a proud graduate of East Aurora High School! The start of the 2020-2021 academic year will mark the beginning of my 19th year as an educator.
Carta del Director Taveras Crump
Bienvenidos Padres, Estudiantes y Personal del Distrito 131,
Mi nombre es Taveras J. Crump y soy el orgulloso director del campus de extensión de East Aurora. ¡Estoy comenzando mi cuarto año como miembro del personal del Distrito 131 y también soy un orgulloso graduado de East Aurora High School! El comienzo del año académico 2020-2021 marcará el comienzo de mi decimonoveno año como educador.
East Aurora Extension Updates
Alrededor de East Aurora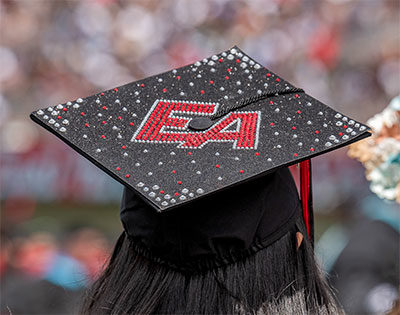 July 19, 2021
EAHS Summer Commencement July 29, 2021
EAHS Ceremonia de graduación de verano July 29, 2021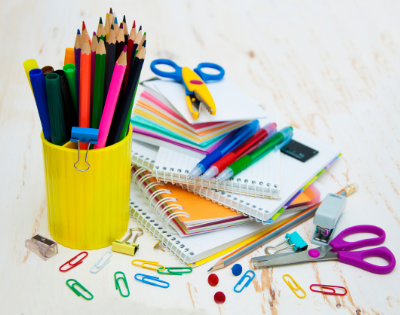 July 12, 2021
CIS Back-to-School Fair August 14
Feria de regreso a clases de CIS, el 14 de agosto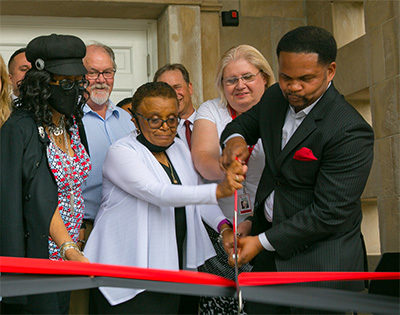 July 8, 2021
District celebrates new administrative center
District 131 celebra su centro administrativo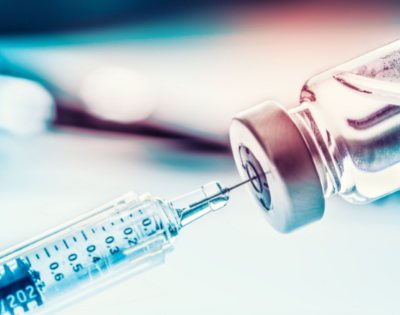 July 2, 2021
EAHS COVID-19 Vaccination Clinics
EAHS Clínicas Para Vacunas Contra COVID-19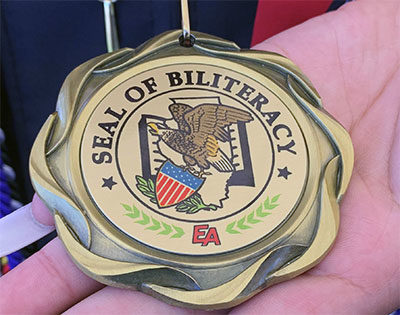 June 30, 2021
Record number of graduates earn Seal of Biliteracy, Commendation
Número récord de graduados que obtienen el elogio y el Sello de Alfabetización Bilingüe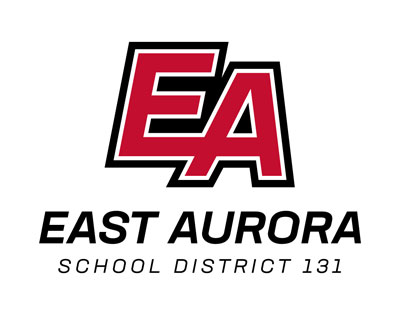 June 28, 2021
Notification of weed spraying
Notificación de fumigación de hierbas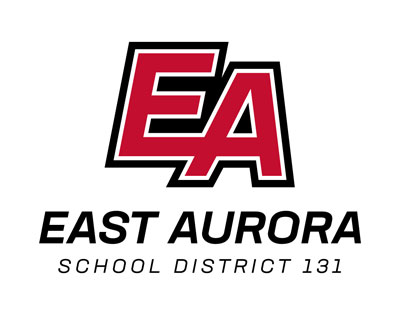 June 28, 2021
Administrator appointments approved at Board of Education meeting
Nombramientos de administradores aprobados en la reunión de la Junta de Educación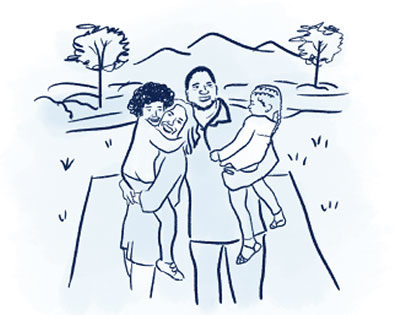 June 22, 2021
Child Tax Credit awareness
Conocimiento del crédito tributario infantil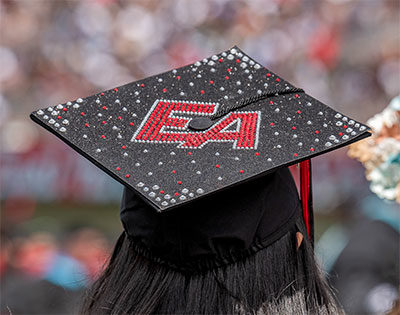 June 22, 2021
East High graduates 828 students at NIU
East High gradúa a 828 estudiantes en NIU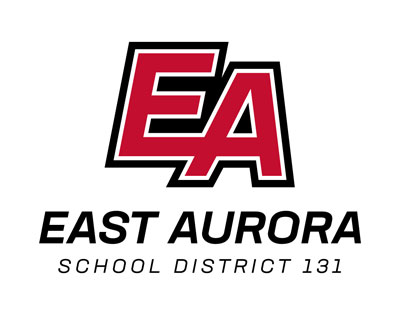 June 8, 2021
Administrator appointment approved at Board of Education meeting
Nombramiento de administrador aprobado en la reunión de la Junta de Educación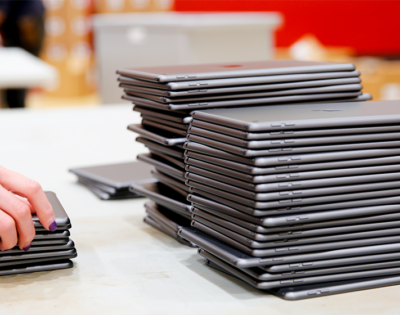 June 3, 2021
Technology Device Drop-Off Beginning June 7
Entrega de dispositivos de tecnología comienza 7 de junio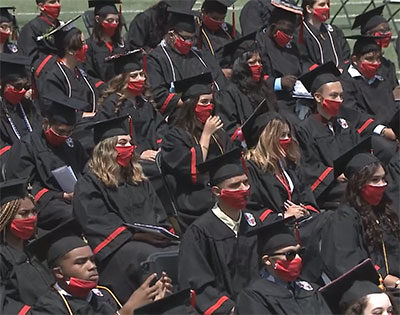 May 25, 2021
View live stream of graduation
Transmisión en vivo de la Graduación EAHS del 2021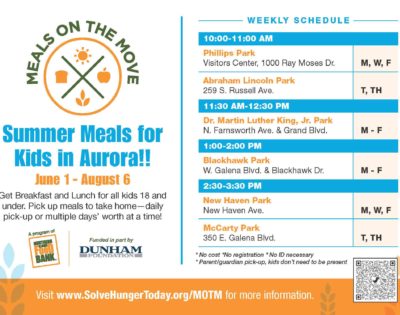 May 25, 2021
Summer meals for Aurora youth
Comidas de verano para los jóvenes de Aurora
Happening at East Aurora Extension
Mira que pasa en la Extension